Market Gardening Masterclass (for industry practitioners)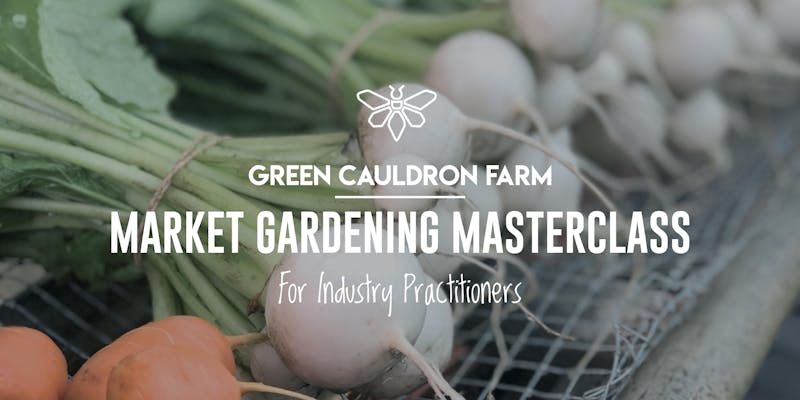 Ttwo-day interactive workshop is brought to you by the Green Cauldron Farm and presented by industry expert Jodi Roebuck, a renowned biointensive gardening educator and restoration grazing consultant from New Zealand.
The 2019 season marks his 20th year growing and selecting heritage vegetable seed and the subsequent expansion of his gardens on Roebuck Farm with 40+ beds for vegetable production based on the work of peers Curtis Stone (The Urban Farmer) and Jean-Martin Fortier (The Market Gardener).
Jodi's commitment to regenerative agriculture has created relationships with many of the world's leading figures, shaping the direction of his farm and influencing his students around the globe.
This masterclass workshop is open to industry practitioners who want to learn more about market gardening techniques through highly interactive on-farm activities including soil preparation, growing, harvesting, processing and marketing your end product.
This is a unique opportunity to hear and learn from an industry leader about how to operate a successful market garden, with the masterclass conducted on the 105-acre Green Cauldron Farm, set in the beautiful Tyalgum hills just one hour from the Gold Coast and nestled in the shadow of Mt Warning.
The brainchild of Katie and James Geralds, the farm was established as a research and development hub to realise their goal of innovative and sustainable use of harvests from around the region.
It already produces a range of fresh produce supplied to some of the best-known restaurants in South East Queensland and a range of pantry preserves highlighting Australian native ingredients.
Tickets include all materials, handouts, refreshments and lunch on both days.
Two-day workshop:
Saturday 18 May: 9:00am – 5:00pm
Sunday 19 May: 9:00am – 5:00pm
Place are strictly limited to 25 people. For more information call: 0409 032 277
Please bring a hat, appropriate footwear and a small, portable stool if you would like to sit while out in the gardens.
Download the full program here.